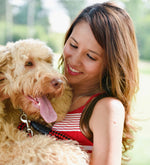 The passionate woman behind Gaya Chic
Gaya Chic was born out of a passion for life, design, travel and wanting women to feel great about themselves. For me, having the right accessory is not about carrying a designer label or spending a fortune. I have always loved products that make me feel beautiful, sophisticated and strong regardless of where they were purchased.
Fast forward to today and I am fortunate (or crazy) enough to follow my dream of launching Gaya Chic. Instead of sitting in a corporate office, I now spend my time putting all my creative passion and energy into sourcing and designing high quality accessories that are exclusively handmade in Bali. These are the same products that I have personally used and loved for years, so I know you'll love them too. I'm also extremely proud to support the traditional artisans and craftspeople of Bali. I hope you'll appreciate their work as much as I do!
As Gaya Chic evolves, I am focused on expanding our jewelry offering to include more necklace styles that are both classically elegant and on-trend. And, new for 2023, I'm incredibly excited to share with you a line of beautiful and meaningful gold plated necklaces from Ananda Soul. Each necklace from Ananda Soul is handcrafted in Bali and is backed by a team of incredible women who represent the same positivity and collaborative passion that we share at Gaya Chic.
About Us
Handmade in Bali with love
Gaya Chic supports independent silversmiths, leather artisans and entrepreneurs who are creating handmade items with skill and passion.
We are also firm believers in creating products that are made to last in counterbalance to the throwaway culture of our modern world.
As supporters of small business and sustainability, we hope you too will be inspired to shop small and make sustainable choices for a better world.